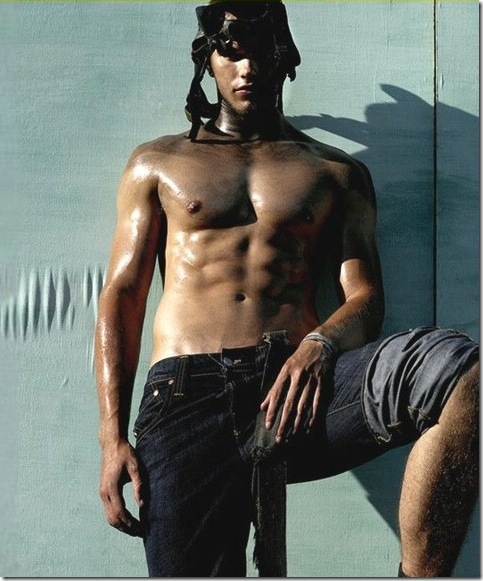 Kellan Lutz is quickly becoming one of the sexiest male celebrities out there. Between the Twilight saga and 90210, we're getting our fill of him lately!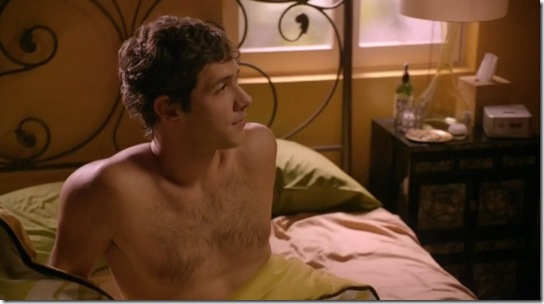 Michael Rady plays Jonah Miller on the new version of Melrose Place. He's also been in Greek and Swingtown. Get Michael Rady Naked!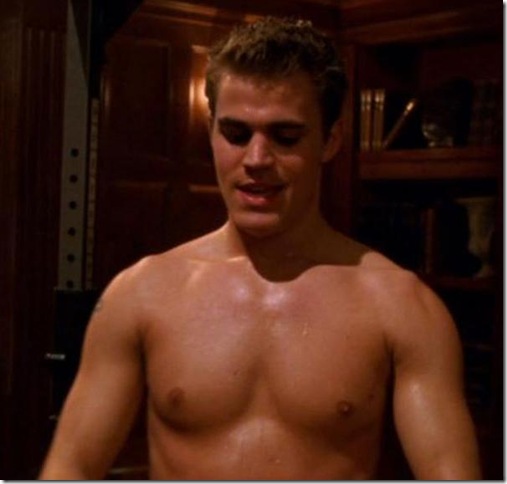 Sexy and shirtless Paul Wesley plays Stefan Salvatore on The Vampire Diaries. He'll also have an upcoming stint on '24' this season.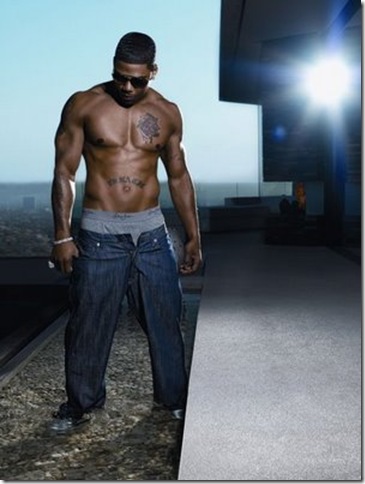 Nelly may be short, but he makes up for it with his hot, black ripped body. He doesn't have to sing, he can just stand there and flex as far as I'm concerned!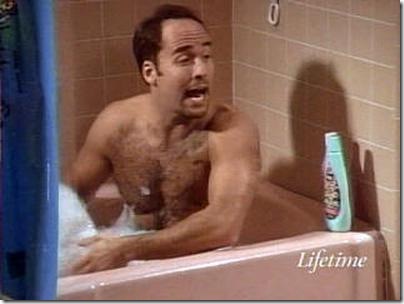 For fans of hairy male celebs, it Jeremy Piven from Entourage. Piven's done some nude scenes as well!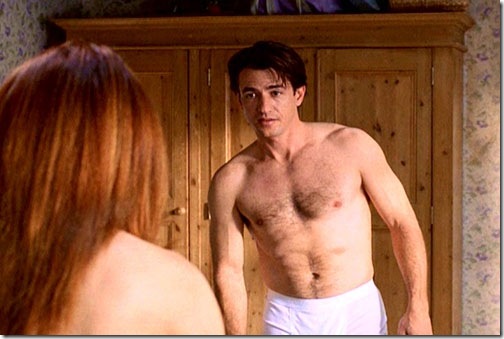 Dermot Mulroney knows how to work his hairy manscape! Ex-wife Catherine Keener might have been tempted to re-create the chest waxing scene from her film The 40-Year-Old-Virgin as they struggled through divorce in 2007.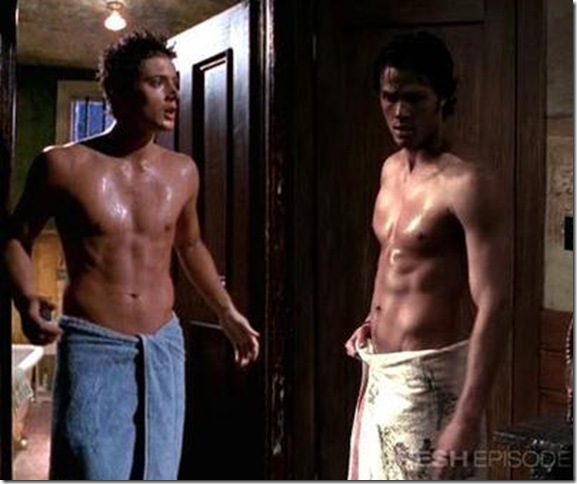 For Supernatural fans, there isn't a much hotter pic than Jensen Ackles and Jared Padalecki together shirtless, wet and draped in nothing but a towel.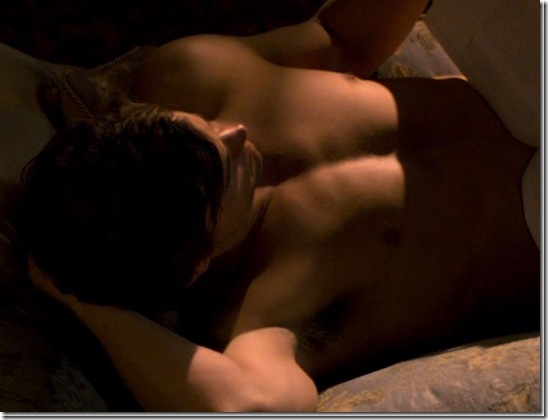 Openly gay actor Matthew Bomer is taking the shirtless Internet by storm these days. With his new role as Neal Caffrey on USA's White Collar, Matt Bomer has hit major league hunk status, and is kicking the series off right by showing off his smooth, ripped chest.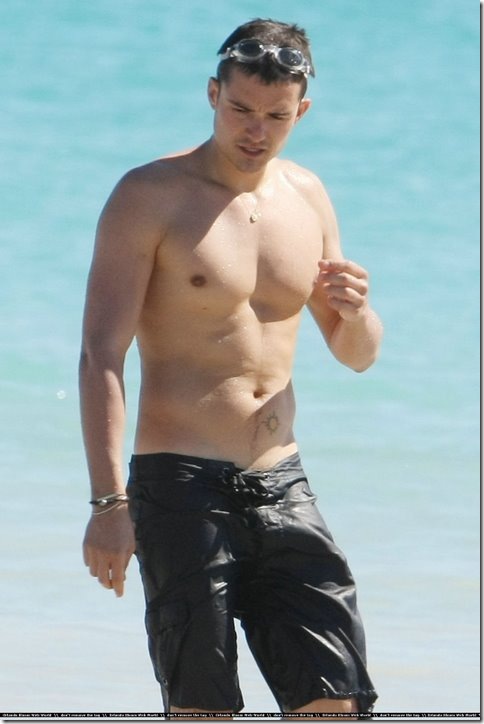 Orlando Bloom has been pretty quiet in the past couple of years, but according to IMDB he's got a whopping 5 movies in various stages of production. We're hoping at least one of them includes some naked Orlando Bloom!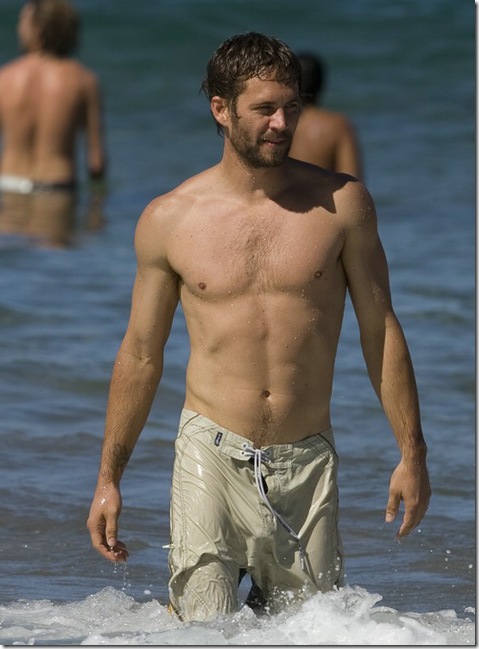 Here's a sweet candid picture of Paul Walker shirtless, sporting a beard and a nice little bulge peeking out of the board shorts.