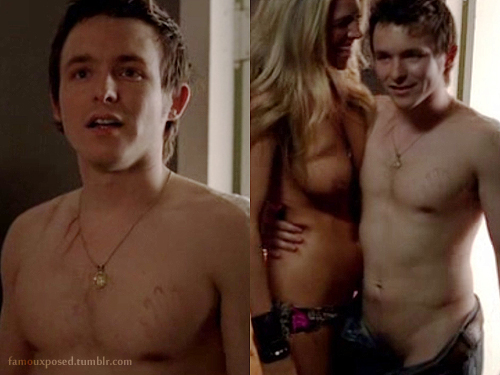 If you are into hot, young male celebs then you probably already know about Marshall Allman.  He's the half naked actor seen above from a 'True blood' nude scene.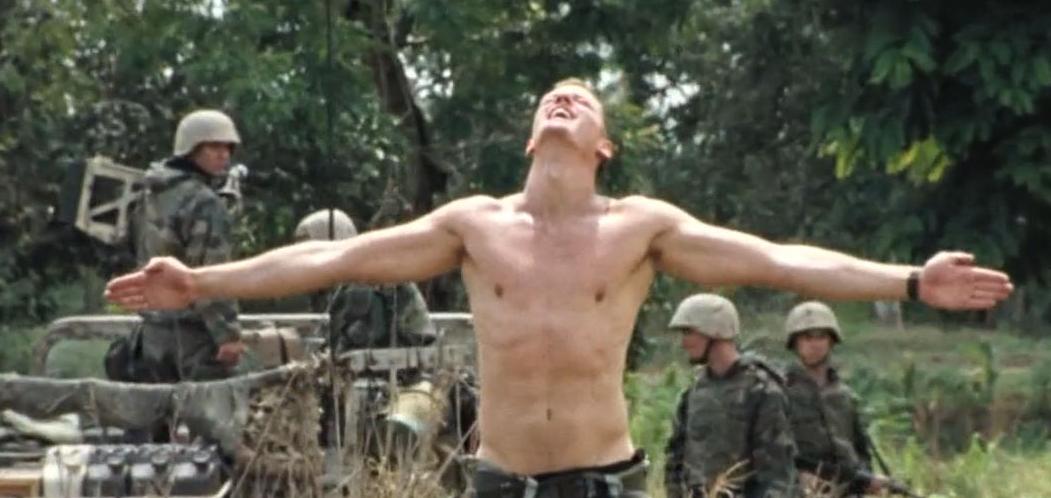 Alexander Skarsgard plays Eric Northman on HBO's True Blood. When the series returns in June, we hear there's going to be some great nude scenes with Skarsgard. Get your DVRs ready! In the mean time, see the Alexander Skarsgard Nude Collection.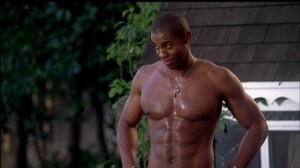 Hot black male celeb Mehcad Brooks plays the delicious Eggs on HBO's True Blood. Get Mehcad Brooks Naked!
Stephen Moyer, aka Bill Compton, on True Blood – naked
This vampire show isn't for the morally-based Twilight fans. While Robert Pattinson preaches abstinence, the vampires and humans in True Blood are getting laid as often as they can, and it usually involves the characters getting fully naked on screen. Seductive Sookie (Anna Panquin) heats up the small Louisiana town of Bon Temps with her ravenous love affair with vampire Bill Compton (played by Stephen Moyer) while brother Jason (delicious Ryan Kwanten) drinks human blood in order to achieve record-breaking erections. Much of the cast displays full-frontal nudity including luscious Alexander Skarsgard, big black cocked Nelsan Ellis and brown sugared Rutina Wesley. With so many cocks, balls, tits and pussy on a Sunday night, who needs the Spice Channel?
See the whole cast of True Blood Naked!